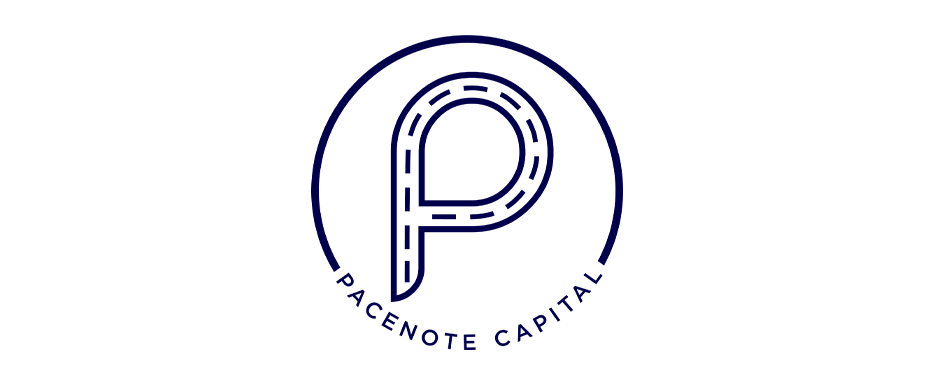 06 Sep

PACENOTE CAPITAL LAUNCHES EMERGING MANAGER PLATFORM

Four partners bring uniquely complementary backgrounds to new team.

New York, NY, September 9th, 2019: Pacenote Capital's founding partners are proud to announce the formal launch of their emerging manager-focused private equity placement platform.

Ryan Bailey, Bill Braxton, Matthew Evans and Casey Peters are formally launching the firm today, coming from four different most recent shops, but with extensive experience working together over the past ten years.

Headquartered in New York, NY and Dallas, TX, Pacenote is exclusively focused on sourcing and working with preeminent, emerging lower market private equity managers in North America. The team will look to solve for the industry inefficiencies present across the placement landscape, working only with a select number of managers each year, and focusing on helping general partners develop the best long-term LP composition for their given strategies.

"Pacenote was born out of the consistent feedback we've collectively received over the years from sophisticated, forward-thinking LPs as it relates to where they're looking to add new relationships on the margin," says Peters. "Most institutional investors have mature private markets portfolios, and the typical party line is that there are more existing managers coming back to market in a given fiscal year than slots to fill. That said, the one area our LPs have expressed they are constantly looking for new relationships is with high-quality investment teams, who aren't broadly known in the institutional marketplace yet."

Pacenote will work with spinout teams, independent sponsors, and other more nuanced situations where mature teams are setting out under their own flag.

"If we look out ten years, our goal is to have worked with the twenty or twenty-five 'next generation' of top-decile, highly sought after private equity managers, but to have done so in the emerging stages of their firm's lifecycle, and have made a difference by cultivating their initial LP relationships," added Braxton. "We want our Pacenote track record to be predicated on our managers' outperformance both in terms of investment returns, but also in reputation as excellent partners, not how much capital we've raised."

Before transitioning to the placement industry, Mr. Evans started his career as a product specialist at Merrill Lynch focused on high-net-worth individuals and family office's alternative investments, which at the time were predominantly focused on hedge funds, but over time began migrating towards private equity. "We're mindful that first-time funds in the lower market aren't for every LP, but we are finding that it's not just the leading endowment programs seeking these types of opportunities anymore. Investors across the full spectrum, from E&Fs to insurance companies and pensions are consistently inquiring about 'the next generation' of top-tier teams." "Not only are we seeing an uptick in number of family offices dedicating the resources to build out internal teams to actively manage their programs," said Evans, "but also a steady growth in new family office creation, stemming from successful technology liquidity events, among other factors. These sophisticated family offices are focusing their private markets investment programs on direct deals, co-investment opportunities and lower market fund managers that have the potential to generate net multiple outperformance in the current market environment." Mr. Evans will be joining the Pacenote team from his prior role in mid-September.

Pacenote also has developed a unique strategic partnership with a highly-regarded single family office whose private markets mandate is currently focused on direct deal opportunities with independent sponsors. "Our goal is to engage with teams three, six, 12, 24-months prior to them raising their first comingled vehicle, and our partnership helps enable our managers to successfully execute on pre-fund deals and be patient in their approach to commencing a fundraising process," said Peters.

The empirical data that supports emerging manager outperformance is widely accepted amongst the institutional LP community, but the self-evident risks that come with 'new' firms are equally present, and LPs' bars for new relationships with emerging managers are exceptionally high as such.

Ryan Bailey, Pacenote's co-founder and Head of Investment Sourcing brings a unique background and skill set to the Pacenote team. Mr. Bailey was previously Head of Investments at Children's Health System of Texas, where he oversaw over $1.8 billion in assets, a figure that grew from roughly $1 billion in 2014 under his direction. Prior to Children's Health, Mr. Bailey was Interim CIO at the Meadows Foundation in Dallas, managing roughly $700 million in assets.

"We want our underwriting process at Pacenote to be as rigorous as those of sophisticated institutional investors," commented Bailey. "There are a tremendous number of compelling new groups out there, all with exciting merits, but the key to consistently 'getting it right' and unlocking emerging manager outperformance is the level of detail that goes into diligence. We want investors to know that when Pacenote is working with a manager it has been heavily vetted through an allocator's lens."

Mr. Bailey's success in his prior roles has been consistently recognized by numerous publications, and when asked by Institutional Investor about his transition from a traditional allocators role, Mr. Bailey replied, "I have nothing but the utmost respect, and frankly personal love for the Children's organization, but the prospect of exclusively focusing my time on sourcing and underwriting the next great private equity firms, and personally aligning myself with their future success, was too exciting to pass up". Pacenote will not work on any fund mandates unless all four Partners personally invest in the opportunity.

Pacenote's Board of Advisors consists of three highly-respected individuals from the institutional investing community, all of whom have prior experience working with emerging managers.

Bo Ramsey, Head of Private Markets at Pendyne Capital, a Naples, FL-based single-family office was formerly Deputy CIO at Indiana's Public Retirement System, where he was tasked with overseeing approximately $33 billion in assets across the portfolio, and responsible for adding highly accretive co-investment and emerging managers program.

Alice Gould was formerly the Head of Private Investments for DUMAC (the private office controlled by Duke University that manages over $18 billion of endowment and other Duke-related assets). After joining DUMAC in 2004 until her retirement in December 2018, the private portfolio grew from $2 billion to over $9 billion in fund partnerships and co-investments. Under her leadership, Ms. Gould was instrumental in spearheading DUMAC's emerging manager efforts, sourcing, evaluating and ultimately investing in over 50 first-time or first-institutional private market funds, and serving on the Advisory Board of over 25 private equity and real assets partnerships in the U.S. and abroad. "Our efforts were focused on investing with teams when their drive to outperform was at its peak and alignment with investors is strongest. This typically meant anchoring teams with their first institutional capital and investing meaningfully before they were well known across the institutional landscape," said Ms. Gould. "The founders of Pacenote have demonstrated the ability to find those teams in their prior careers and they continue to impress me in that regard. Pacenote itself reflects the kind of entrepreneurial, aligned, and performance-oriented team they seek to represent." Ms. Gould currently also serves on the Board of Directors of CorePoint Lodging, a publicly traded hotel REIT.

David Kelly is the former Chairman of the Board of Trustees for the Teacher Retirement System of Texas, where he served from 2009 through 2017, during which time AUM more than doubled from $67 billion to over $146 billion. While Chairing the Board at TRS, Mr. Kelly was responsible for helping lead the development of the TRS Emerging Manager program. Mr. Kelly is a Founding Partner of Serra Real Estate Capital, Founding and Managing Partner of Straightline Realty Partners, and also formerly served as Chairman of the Texas Public Finance Authority, and former Director of the Texas Handicapped Accessibility Initiative and Dallas Affordable Housing Coalition.

Pacenote has engaged its first General Partner client, but did not disclose details about the group, citing the "selective" nature of how they're planning to run the fundraise process. Pacenote Capital LLC is a New York, NY and Dallas, TX-based private equity placement agent focused on working with preeminent lower market private equity investors.

For more information, please contact the Pacenote team here.