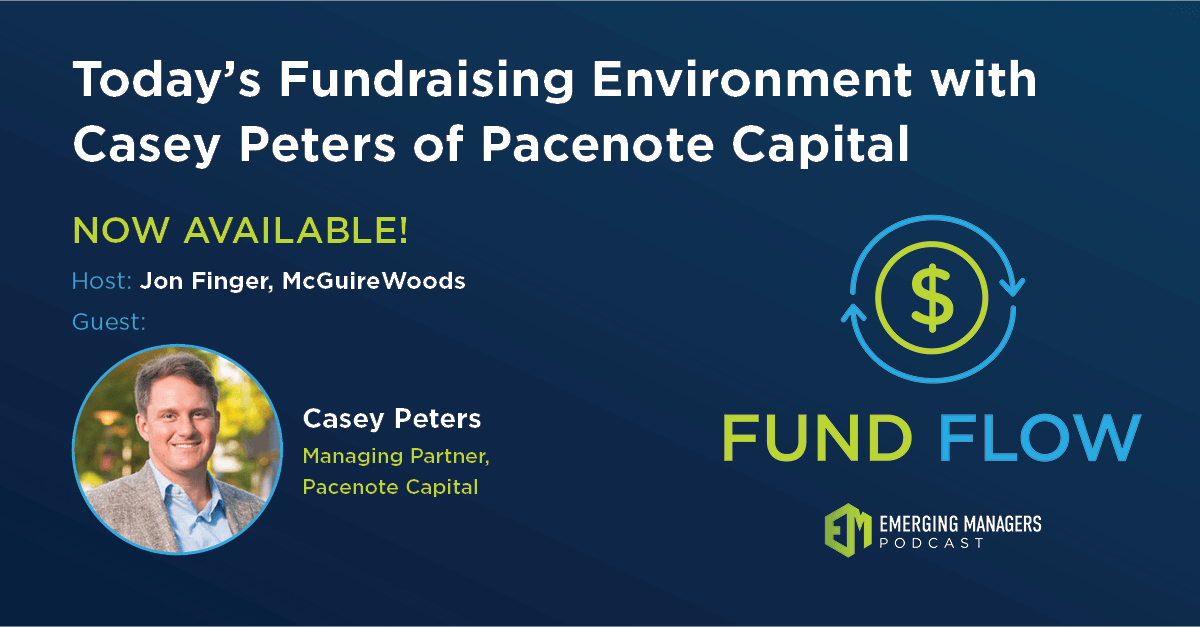 25 Aug

Today's Fundraising Environment with Casey Peters of Pacenote Capital

On this episode of Fund Flow, host Jon Finger is joined by Casey Peters, a managing partner at boutique placement agency Pacenote Capital.

Throughout this episode, Casey provides insights that emerging managers can use to formulate and improve upon their strategy and pitch. He uses his unique approach with Pacenote to provide tangible examples of why relationships are king and how emerging managers can differentiate themselves in an increasingly competitive marketplace.